Special Meeting of Members re: Amended Bylaw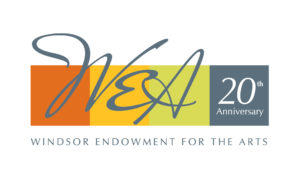 Date & Time
Tuesday, October 13 at 7:00 pm
Location
Zoom Video Chat
RSVP for link
Event Information
The Windsor Endowment for the Arts is in the process of reviewing the bylaw of its corporation. A special review committee was put in place for this purpose. Suggested amendments approved by the review committee and the Board of directors can be found HERE.
On Tuesday, October 13, 2020 at 7:00 pm, a special meeting of the WEA membership will be called to officially adopt the proposed changes. Members in good standing interested in attending the meeting via Zoom should RSVP by emailing WEA at info@wea-arts.com. At the meeting, there will be an opportunity for members to propose other changes to the bylaw.
Please RSVP by 3pm on October 9th.
The link to the Zoom chat will be emailed to you the morning of Tuesday, October 13th.