2020 Elizabeth Havelock Grant in the Arts Recipient releases ALBUM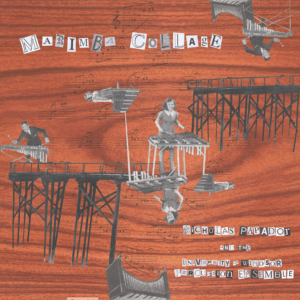 Announcement
We are pleased to announce that Dr. Nicholas Papador, the recipient of WEA's Elizabeth Havelock Grant in the Arts in 2020, along with the University of Windsor's Percussion Ensemble had their album "Marimba Collage: Open Score Works by Jordan Nobles" released by Redshift Records this month.
You can stream the album on Spotify, and other streaming platforms. Or purchase the limited edition compact disc at Dr. Disc Records or on Bandcamp.
To learn more about Nicholas Papador's grant project, you can read this article from the University of Windsor Daily News. All aspects of the album were completed by UWindsor students, alumni, and faculty.