Elizabeth Havelock Grant
The Elizabeth Havelock Grant in the Arts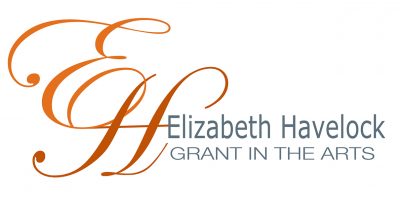 One grant is presented to foster and support the artistic excellence of the mid-career artist in any artistic discipline.
In 2012, the Havelock family created this grant to celebrate the life and work of Windsor arts advocate and WEA supporter Elizabeth Havelock (1947-2008).
Value: $2,000
The Elizabeth Havelock Grant in the Arts is awarded to support the professional and creative development of the mid-career artist in any discipline. This grant may be used to:
Sustain the artist;
Develop a new project;
Support an ongoing project;
Aid research and study;
Promote new forms of art to the general public;
and/or Encourage creativity and innovation.
Artists who meet the eligibility requirements are encouraged to apply.
Has been a resident of the City of Windsor or one of the municipalities within Essex County for at least one year prior to applying for this grant.
Is a Canadian citizen or permanent resident of Canada.
Is 18 years of age or older.
Is recognized as a professional, practicing artist by other artists working in the same field.


*This means that you are actively making art, not just thinking about it. Other artists doing similar work see you as a peer. You can show evidence of a strong body of professional, publicly recognized work, demonstrated through a history of public performances, public exhibitions and/or publication.

Your art practice has spanned  7 – 15 years.
You seek payment for your work.


*Do you sell your work? Do you charge admission to see your work? Do you receive compensation for your work? You don't have to be making a living solely from your art, but you seek an income from it.

Can demonstrate a commitment to your artistic development.


Do you attend workshops, seminars, courses or give / receive mentorship in your field? Have you served on the board of an arts organization, or on the planning committee of an art exhibition, event, festival etc. in Windsor-Essex?
If you are unsure about your eligibility for a WEA grant, please email us at info@wea-arts.com
*Description from Ontario Arts Council. (2019). OAC Grant Application 3rd Edition Survival Guide: Tips and must-dos for preparing an application to the Ontario Arts Council [PDF file]. Retrieved from https://www.arts.on.ca/oac/media/oac/Grants/Grant-Survival-Guide-EN.pdf?ext=.pdf
Applications will be accepted in January 2022. 
We offer an ONLINE APPLICATION platform.
To access, please click on "ELIZABETH HAVELOCK GRANT CHECKLIST" link first for a list of the documentation required to apply for this grant. When you have those documents typed up, and/or assembled, please click on the "APPLY FOR AN ELIZABETH HAVELOCK GRANT" button.
Once you have completed your application form and uploaded your supporting images and documents, you will receive an email notification when your submission has been received.
All grants are awarded by a jury. The decisions of this jury are final.
All jurors are individuals recognized for the knowledge, skill, and expertise they bring to their fields. The Board of Directors of Windsor Endowment for the Arts is responsible for their selection. The identity of the jurors will be made public at the Awards and Grants Ceremony.
Members of the jury are expected to be objective and impartial. This includes avoiding the following conflicts of interest:
The juror has a financial interest in the success or failure of the organization or project;
The juror has an interest based on the fact that an applicant is a spouse, partner or a member of his/her immediate family;
The juror has a personal interest in specific nominations other than those normally expected of an interested member of the arts community;
Impediments exist that impede the juror's ability to evaluate the nomination objectively.
Personal information submitted by the applicants and discussions pertaining to the applicants' submissions are held in strict confidentiality.
Frequently Asked Questions
Please view the frequently asked questions on the PDF by the link below