Changing The Odds (CTO): Youth Arts Programs
Changing the Odds Pathway to Literacy for Kids
2020 – 2026
Windsor Endowment for the Arts has partnered with Arts Can Teach and the Greater Essex County District School Board launching a five-year Changing the Odds Pathway to Literacy for Kids program.  This vital initiative will provide urgently needed funds to support the educational, social and emotional needs of our region's most vulnerable children.
The program funded by WEA and delivered by Arts Can Teach will reach the areas of greatest need with the highest levels of child poverty: the downtown core, West Windsor, and Leamington.
In the English Language Learning (ELL) program, Artist Educators from Arts Can Teach will create and deliver dynamic lesson activities in consultation with Kindergarten and Language Specialists using Drama, Puppetry and Dance / Creative Movement at two schools throughout the school year.
Changing the Odds: Indigenous Youth Arts Camp
Summer 2022
In the Summer of 2022, WEA partnered with the Greater Essex County District School Board (GECDSB) to fund a five-day multidisciplinary summer arts camp for Indigenous Youth in our region. Seven Indigenous artists delivered art sessions and implemented activities to twelve Indigenous youth in Grades 7-12 to develop a deeper understanding of their own artistic abilities and leadership potential.  Camp attendees explored their authentic personal and intrapersonal connections and the importance of Indigenous Arts.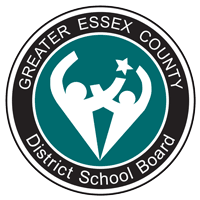 Changing the Odds 2019
In the Summer of 2019, WEA partnered with Melissa Miner of the Downtown Music Initiative to deliver 7 weeks of free music lessons in piano, violin, and guitar to 20 youth in Windsor's core. At the end of the 7 weeks, a music recital was held at Central United Church on Ouellette Avenue.
Changing the Odds: Community Transformation Through the Arts
2013 – 2018
From 2013 to 2018, CTO was an interdisciplinary arts program for teens aged 14-19, who live with challenging social, emotional, financial, physical or mental health circumstances, and who tend to be under served due to their life situations. This arts-based program housed in the Jackman Dramatic Art Centre at the University of Windsor, and delivered by the School of Dramatic Art (SODA) provided youth with a welcoming space and place for exploration and self-development. Through various models of engagement that focus on leadership training, mentorship, theatre, and other arts related activities, the CTO program offered a platform for youth to speak up about "what is not being said in their lives, to advocate for themselves and to practice the creative and leadership skills introduced throughout the program." The first edition of CTO was able to transform the lives of dozens of youth. Its tremendous success was due to the strength and commitment of the entire Windsor-Essex community.