IN MEMORIAM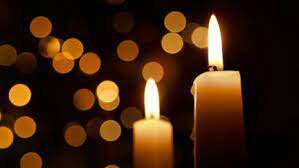 This page is dedicated to all of the artists, art leaders, art volunteers, and patrons of the arts who have died in Windsor-Essex.  These beloved members of our arts community will be remembered and honoured at our biennial Awards & Grants Ceremonies.
If you would like to submit a name to our IN MEMORIAM list, please email info@wea-arts.com with the person's name and title (e.g. visual artist or arts volunteer). Please include the phonetic spelling of names that may be difficult for the presenter to read aloud correctly.
Departed Arts Community Members
May 2022 – May 2024
These beloved members of our arts community will be remembered and honoured at the WEA Art Awards & Grants Ceremony in May 2024.
Christine Burchnall – visual artist, grant writer, and former long-time executive director of Artcite Inc.
Dr. Brian Burke – jazz musician, band leader, performing arts patron, psychiatrist and mental health advocate
Bryan Calvert – spoken word poet with Windsor Poetry Slam
John "Doctor John" Dickinson – champion of Windsor's music scene and generous supporter of all musicians; professor of economics at University of Windsor
Ken Friesen – painter, potter, teacher, and board member of Leamington Arts Centre
Robert (Bob) Godden – educator, musician, composer, performer, theatre director of Korda Artistic Productions, Windsor Light Opera, and Sun Parlour Players
Dave Hunter – publisher of The Drive magazine, realtor, community champion, mentor, event organizer
Audrian Hutchinson – actor, costume designer and a lifetime member of the Sun Parlour Players
John Jaciw – graphic designer, sculptor, and medallist
Katherine Korach – Windsor visual artist with drawings in the collections of the Detroit Institute of Arts and the Flint Institute of Arts. Former studio assistant to American artist, Larry Bell. A philanthropist who organized many art auctions to raise funds for charities in Windsor.
Dylan MacDonald – actor
Gordon Oglan – graphic design & advertising instructor, St. Clair College
James Patten – former Chief Curator at Art Gallery of Windsor and adjunct professor at University of Windsor
Rosemary Smith – potter, painter, sculptor, and one of the founding members of the Fort Malden Guild of Arts and Crafts
Donald Waffle – visual artist and strong supporter of the Leamington Arts Centre
Departed Arts Community Members
January 2020 – May 2022
These departed members of the Windsor-Essex arts community were remembered and honoured at the WEAs Awards & Grants Celebration on Friday, May 20th, 2022 in the Vision Corridor outside the art gallery. The poet and performer Christopher Lawrence Menard read two pieces from his poetry collection, at the end, beginnings: A Memoir in Poems, before reading each name aloud. The reading of the names was accompanied by harp music performed by Amy Ley, the principal harpist with the Windsor Symphony Orchestra, who brought the presentation to a close with a beautiful rendition of  Jean-Michel Damase's 'Adagietto'.
Elizabeth Ann Stefani – painter
Daniel Boles – sculptor and professor at University of Windsor
Paulette DeAngelis – potter
Dawn Duncan – painter
Robert Ferraro – painter and professor at University of Windsor
Jason Gale – playwright and actor
Vicky Giroux – visual artist, member of the Walkerville Artist Co-Op
Evelyn Grey McLean – glass mosaic artist, lecturer and Dean of Women University of Windsor, the first Heritage Planner for the City of Windsor; a founder of The Friends of the Court (Mackenzie Hall), and a founder of Les Amis Duff-Baby; Champion of Windsor's built heritage, and the author of several papers and booklets about Windsor's oldest heritage buildings.
Mina Grossman-Ianni – former CBC and Radio-Canada broadcast journalist and director, former Executive Director of Windsor Symphony Orchestra;
2005 Windsor Woman of the Year;  Advisory Board member of 4th Wall Music; mentor; and patron of the arts.
John Haynes – visual artist, retired art teacher, long-time member, supporter and volunteer at Leamington Arts Centre.
Dick Langs – volunteer at The Capitol Theatre, literary arts supporter
Bob Makaskell – visual artist, art historian, and professor at University of Windsor
Dorothy Kathleen McClellan – musician and arts volunteer
Karen Mertsky – visual artist and fabric artist
Rosalie Trombley – music director of "The Big 8" CKLW, and famously known as "the Girl with the Golden Ear"
Helen Turner Brown – painter, muralist, founding member of the Artists of Colour, and the first secretary on the board of the North American Black Historical Museum (now the Amherstburg Freedom Museum).
Charlotte Watkins – performing artist and music educator
Betty Wilkinson – Registrar at the Art Gallery of Windsor